Ausgangspunkt für diese Performance war der Text "Gehen" von Thomas Bernhard. Die Performance fand in verschiedenen Räumen statt. Textfetzen waren über eine Audioanlage hörbar und wurden sichtbar über Projektionen, Klebebuchstaben oder Spuren auf dem Boden. Die Wörter verschwanden oder verwischten schnell wider und machten sich am Ende selbständig, indem das Publikum sie selbst weiterentwickelte.
Starting point of this performance was the text "Gehen" by Thomas Bernhard. the performance took place in different rooms. Parts of the text were audible through a sound system. Words could be read on projections, letter stickers or traces on the floor.
The audience was free to go wherever they wanted. My performance was based on the . I spent three days cutting templates with words. In one room I projected the words onto the wall. In the second room I wrote a sentence on the wall using double sided letter stickers. The audience had to help me to scrape the foil of the letters. When I moved along the wall the letters stuck to my body. In the third room I used the templets on the floor sprinkling flour over them and leaving behind white words.
Tanzhaus Zürich 2010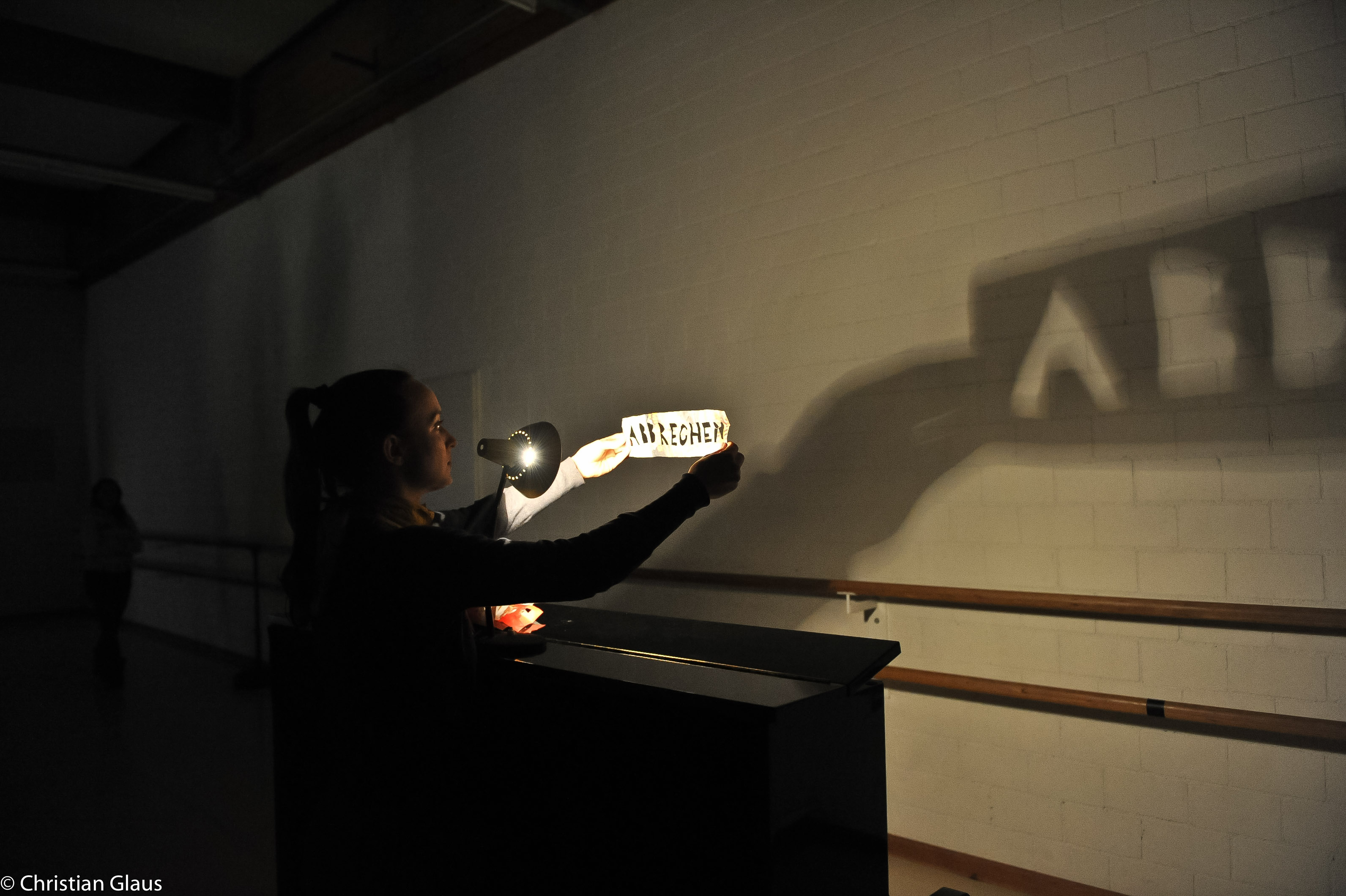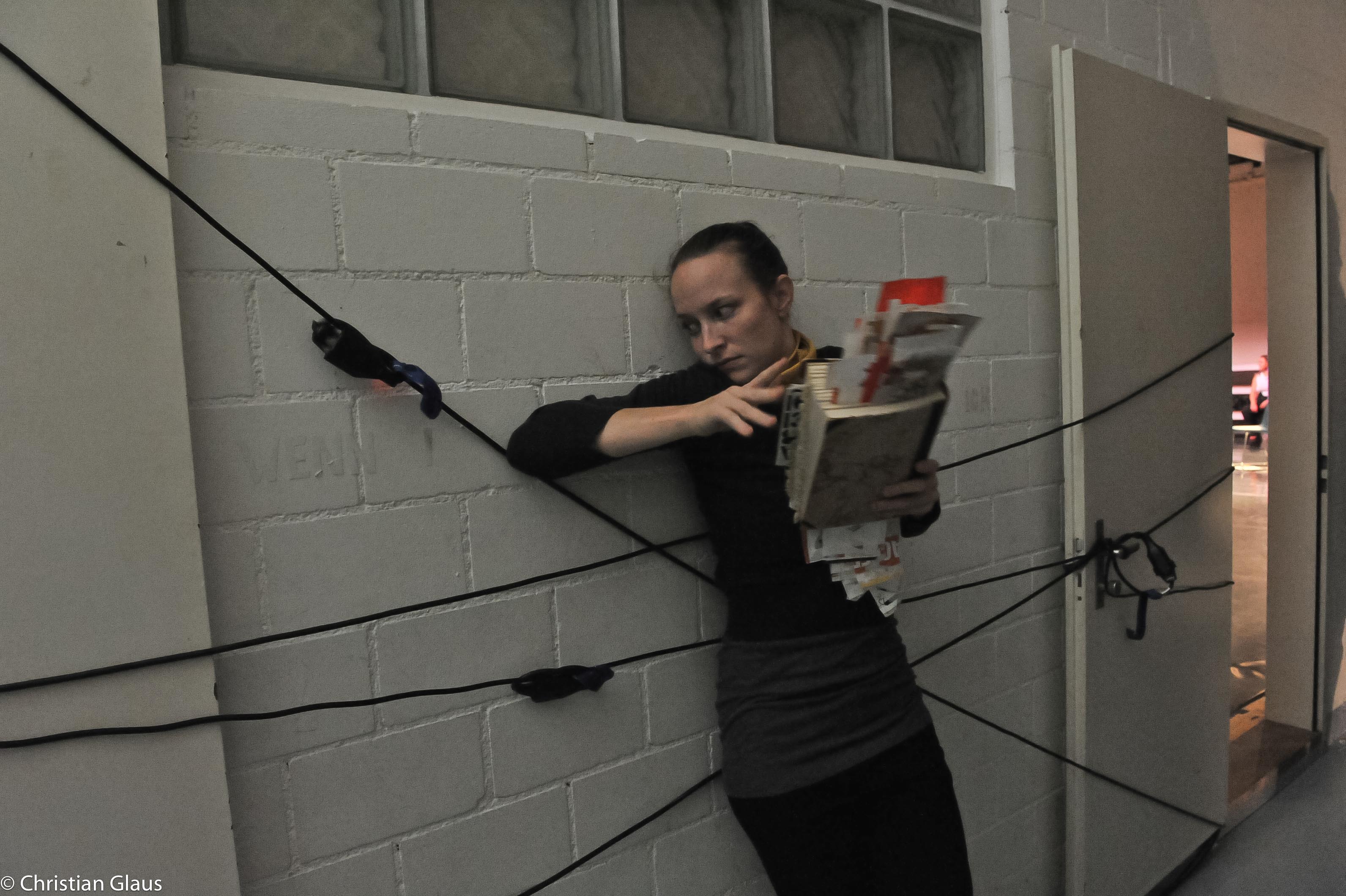 Pictures by Christian Glaus